HT One Lancets 28G en 30G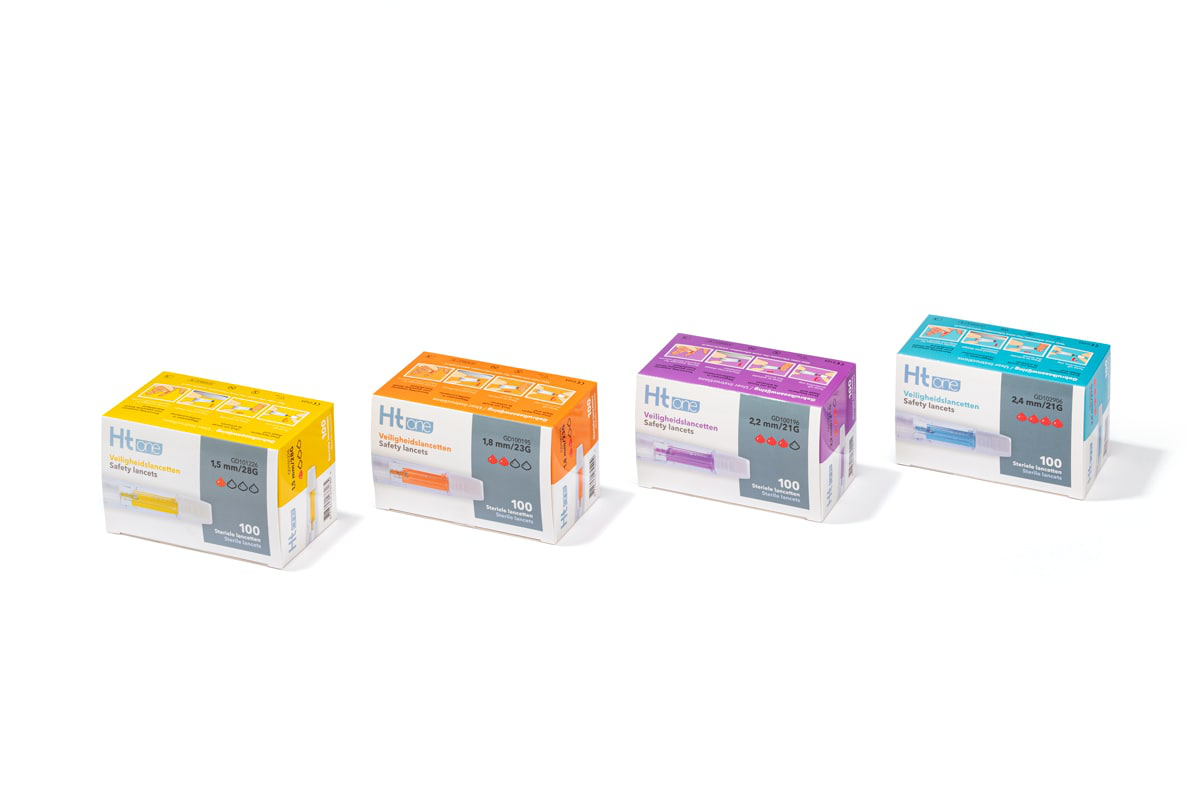 HT One Lancets (universal model)
The HT One sterile lancets for single use are suitable for the most commonly used lancing devices.
The lancets are available in 28G and 30G needle diameter Gauge and packed in a box of 100 pieces. HT One Lancets are extremely easy to use, certainly in combination with the HT One Lancing Devices.
For more information, download the folder.