Request a trial package now!
PlusFine Pen Needles:
Comfort and safety in one compact solution!
Send us your details (using the form below) and we will send you a trial packet of Plusfine Pen needles. This gives you and your clients the opportunity to experience its ease of use.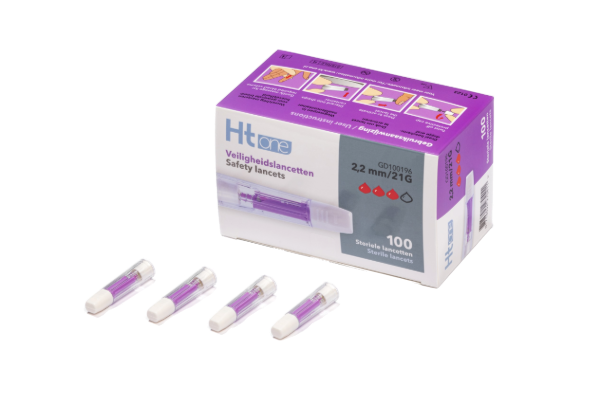 HT One PlusFine Pen needles
HT One sterile Plus Fine Pen needles are diabetes pen needles for administering insulin.
Choice of four sizes:
– 4mm: 0.23mm 32G x 4mm
– 5mm: 0.25mm 31G x 5 mm
– 6mm: 0.25mm 31G x 6 mm
– 8mm: 0.25mm 31G x 8 mm

Suitable for all commonly used insulin pens.
With a silicone coating for comfortable puncturing with no skin irritation.
Every pen needle has its own colour for specific use.
Sterile pen needles for single use.
CE certified by TÜV Rheinland.
For more information, download the folder.