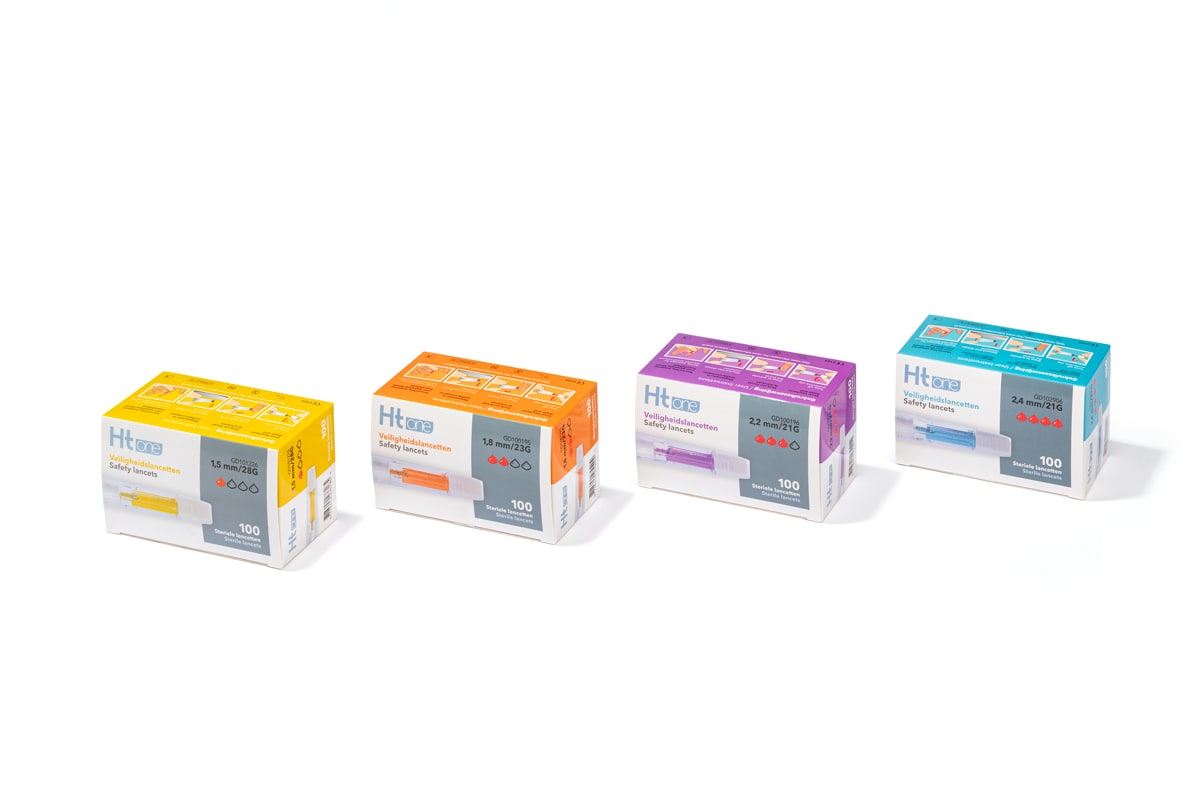 HT One Safety Lancets
Blood glucose monitoring can be so much simpler! With the HT One sterile safety lancets you no longer need a lancing device.
Easy to use

Extremely easy to use: twist and press!
No lancing device or insertion/removal of needles required.
Intuitive to use, suitable for both young and old.
Pleasant
Get the same amount of blood with a lot less pain.
The patented technology reduces the force of the activation, the noise and the vibration.
The ultra-sharp top quality needle minimizes damage to the skin and pain.
Safe
The automatic retraction system prevents the sharp needle from remaining exposed after use. Sos you or someone else will not accidentally puncture themselves.
Handy
The world's smallest safety lancet.
Easy to take with you.
Activation on contact
Consistent puncture depth.
No probability of you having to repeat the procedure.
The HT One Safety Lancets are available in 4 sizes:
1.5, 1.8, 2.2 and 2.5 mm puncture depth.
For more information, download the folder.